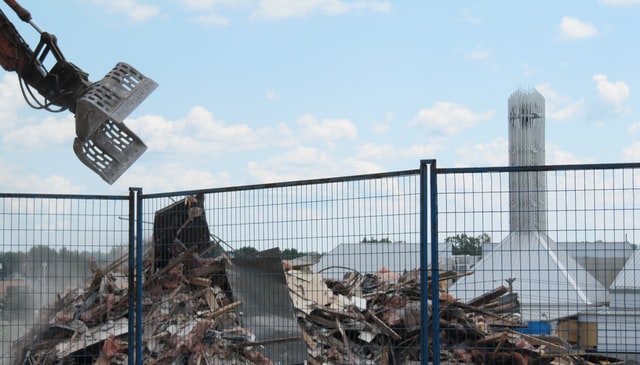 When commercial or industrial structures are cleared, it is known as a commercial demolition. Companies offer demolition services and carry out the work of demolition of big commercial buildings since they have the infrastructure and technical knowledge of how to go about it. Usually, a building with over three stories that require demolition will be classified as a commercial demolition. Many things have to be planned, and safety procedures must be followed. Demolition contractors Vancouver BC are often required to remove large industrial appliances and equipment from commercial sites. Contractors ensure that the structure's interior is cleared out before doing any work. It involves a lot of technical work, so it is very important to search for the best people who will carry it out expertly and safely.
How to determine the type of demolition of a commercial building
There are three ways in which a commercial building can be demolished. The first is demolition by hand, in which manual demolition is done, and it usually involves tools like hammers, saws, and drills. The mechanical process of demolition uses machines such as pulverizers, wrecking balls, and grapplers. There is another process of demolition known as explosive demolition. It is used in huge projects that involve large buildings. Explosives are used to demolish such structures.
How to hire the best demolition service providers
If you want your demolition work to go as safely and smoothly as possible, the best way to go would be to hire providers of demolition services who are experienced and well-known. They should be skilled and trained. You will need to research and check certain things to ascertain the quality of services provided by the companies. Here are some tips that may help you narrow down your options among commercial demolition service providers.
1. Always begin with verification of credentials
First, make sure their credentials are verified with their current clients. Check for proper insurance coverage before handing over the job to the service providers as they are responsible and liable for all injuries or damage at the site.
2. It is crucial to have a proper plan
The contractor in charge of the commercial demolition should sketch out a plan for the demolition of the entire building. It will be clear if the company is experienced and reputable to plan the work well.
3. Terms of disposing of debris
After the clearing and demolition, a professional demolisher will also take it upon themselves to help remove the debris. A project contract must include these provisions to avoid any ambiguity.
What are the precautions that a demolition contractor should take?
It is important for all commercial demolition service providing companies to carry out the work keeping all the safety procedures in mind. This way, they can have a safe work environment and can avoid causing harm to anybody, be it the workers or others. There should be thorough inspections done before starting the demolition work, and afterward, the site should be cleaned, and all the debris, scraps, and so on should be disposed of. It is a requirement for any new construction to begin on the site. A good and expert demolition companies Vancouver BC service provider will keep everything in mind.