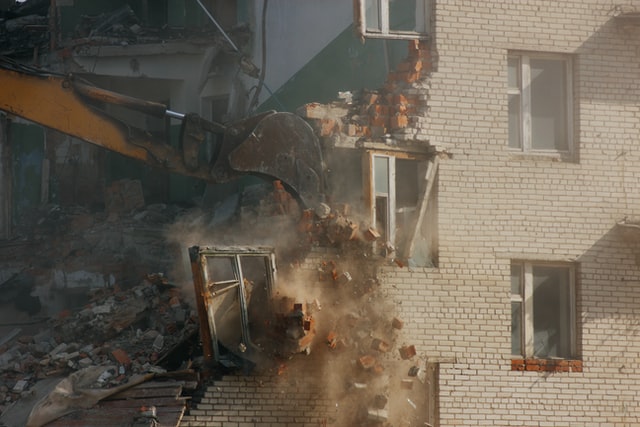 Professional demolition companies are smart choices when existing houses, structures, roofs, and buildings must be removed. Following are the top benefits of hiring a professional demolition contractor, which allows you to reap plenty of benefits in your project.
Compliance with legal regulations
Demolition and construction regulations are dynamic and complex. Reputable and experienced demolition companies have the necessary experience, training, and licensing to ensure that your demolition project is completed in compliance with all the relevant local and federal regulations. Compliance with the state and federal regulations is important when it comes to a demolition project as it involves tackling several hazards like asbestos and complex materials along with the natural wildlife habitats. When you hire a professional contractor, you save yourself from the paperwork, permits, and potential legal processes.
Safety standards are maintained.
There are several types of risks associated with a demolition project. The risk of causing injuries is higher for unprofessional and inexperienced companies rather than for trained and qualified demolition teams. When you hire a trained demolition company, you protect yourself and others from the risk of injury as the demolition contractors maintain high safety standards. When the safety standards are followed, you can get the peace of mind that your demolition project will be completed without any delay and any complications.
Effective techniques are used in your project.
 Demolition projects can't be completed with simple handheld tools such as sledgehammers. This is why a professional team becomes useful as they handle the demolition project with bulldozers and other effective techniques to complete the demolition work quickly and within the schedule. They use specialized equipment in the project that helps them to complete the entire work efficiently. A demolition team consists of well experienced commercial demolition contractors or industrial demolition contractors.
Protection from environmental and health hazards
There are different environmental and health hazards involved in demolishing a construction site, and therefore you need to comply with the legal regulations properly. If you want to protect your property, yourself, the local ecosystem as well as the public, then you need to hire a demolition crew who is well experienced in their work. The demolition company handles all the routine jobs such as asbestos removal and disposal. When you hire a demolition company, you reduce the risk of excess emission, construction hazards, contamination of groundwater, etc. Environmental Protection is more important if your site is near national parks, oceans, preserves, or wetlands.
A rapid demolition process is a prime benefit of hiring a professional demolition company. These professionals help in shortening the demolition work. So you can build buildings much sooner, saving your time and money in the process. When you hire a professional and trained demolition crew over an amateur demolition company, they complete the work and clean the site within a few days instead of taking weeks. Shorter construction and demolition process becomes more helpful regarding changeable weather conditions, which could further delay the project. Trust professional demolition services for reaping long-term benefits in your building project.