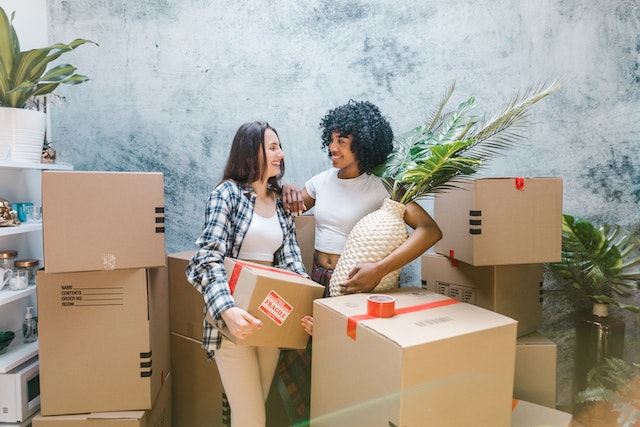 The search for a suitable roommate can be a daunting task for anyone looking for a shared living space. Finding someone who shares similar interests, lifestyle, and preferences can be challenging, especially for people moving to new cities or countries. Fortunately, technology has revolutionized the way we search for roommates and rental spaces. One such technology platform solution is iROOMit, an online roommate finder and room rental app that has simplified the process of finding a suitable roommate and rental space.
iROOMit is an easy-to-use app that allows anyone to publish a room for rent or find a rental space based on their budget, location preference, and duration of stay. The platform offers a wide range of rental options, including daily, weekly, short-term, or long-term rentals, making it easy for users to find a space that suits their needs. With iROOMit, users can search for rooms for rent based on their preferred location, type of accommodation, rental rates, and other specific requirements.
One of the standout features of iROOMit is its roommate finder option, which matches users with compatible roommates based on their personality, lifestyle, interests, and preferences. The app uses advanced algorithms and machine learning technology to analyze user data and create a personalized matching system. This system ensures that users are matched with roommates who share similar interests and values, reducing the chances of conflicts and ensuring a more harmonious living arrangement.
In addition to its roommate finder option, iROOMit also offers a secure and reliable payment system. The platform provides a secure payment gateway that allows users to book or rent a room with ease. Users can pay for their rental space using the most secure and encrypted rental payment solution thanks to iROOMit's partnership with Stripe. This payment system ensures that both landlords and renters have a smooth and hassle-free experience.
Another significant benefit of using iROOMit is its focus on safety and security. The app provides a verification system for users, requiring them to submit their identification documents, such as a driver's license or passport, to verify their identity. This feature ensures that users can trust each other and reduces the risk of fraudulent activities.
iROOMit also offers 24/7 customer support, providing assistance and guidance to users at any time. The platform's customer service team is always available to help users with any issues they may encounter, ensuring that they have a seamless and stress-free experience.
In conclusion, iROOMit is a revolutionary online roommate finder and room rental app that has made the search for suitable rental spaces and roommates much easier. Its user-friendly interface, personalized roommate matching system, secure payment gateway, safety and security features, and 24/7 customer support make it a top choice for anyone looking for a shared living space. With iROOMit, users can find a rental space that suits their needs, make secure and hassle-free payments, and live harmoniously with compatible roommates. Whether you're a student, professional, or anyone looking for a shared living space, iROOMit is an excellent platform to find your perfect roommate match and rental space.